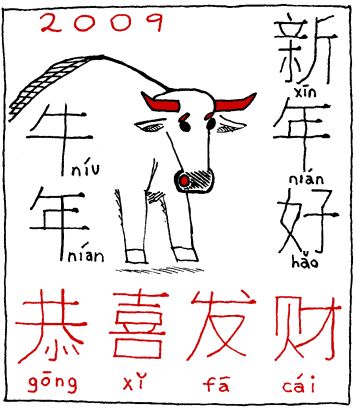 恭喜发财!
ChinesePod.com has a lesson on New Year greetings.
牛 == niu(2) == ox
å¹´ == nian(2) == year
æ–° == xin(1) == new
So . . .
牛年 == Year of the Ox ("ox year")
新年好 == Happy New Year ("new year good")
恭喜发财 == Wish for a Prosperous New Year
And of course, red is a good luck color, which is why you give kids money in red envelopes. At least, if you are Chinese. I just give them candy corn.