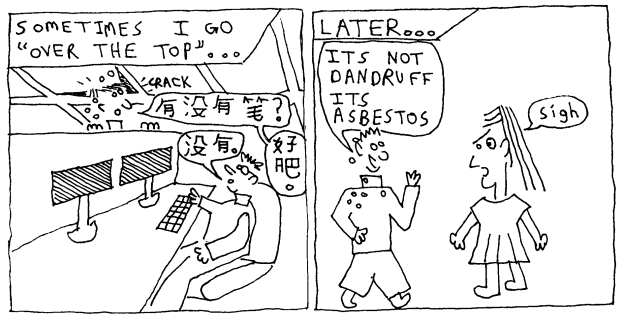 If you would like to understand the Chinese, check out "Do you have . . . ?" from ChinesePod.com.
有没有笔?
(yǒu méiyǒu bǐ?)
Gotta pen?

没有.
(méiyǒu.)
Nope.

好吧.
(háo bā.)
Okay.
It is neat how the asking works: yÇ'u méiyÇ'u literally means "have not-have."
Incidentally, if anyone knows how to type the pinyin with the accent marks, please clue me in. Thanks!